Clashavodig, Little Island, Co. Cork
After storm Ophelia, we tend to stay more inside. But to get a relief from daily stress, I want you to introduce with a very short loop walk. It's most suitable for everyone all year round. If you don't have much time, it's too cold to stay out longer or you want your kids to work out a bit.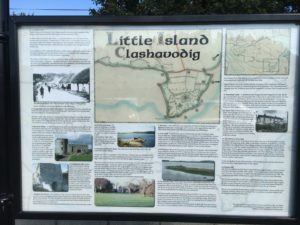 The pictures were made in early autumn, but it is worth to walk this round also when the main color on the sky remains grey.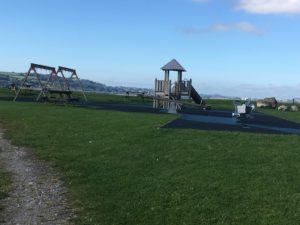 What's better to sell to kids than a proper playground? Half an hour at least time to have a nice chat with your friend or partner or hang on to your own thoughts and dreams.
How to go to Clashavodig:
Coming from Cork on N25, take the Little Island Exit and turn right at the traffic light. On the roundabout take the 2nd exit.
Turn left at the next traffic light. Follow this road and turn right into the 2nd street on the right-hand side. Note: there is a pedestrian crossing short before you turn right.
Now follow this tiny street until you reach the parking and the wonderful playground.
GPS: 51°53′28″ N  8°20′20″ W
No bus service available!