Ballyannan Woods, Co. Cork
Well, also me was busy watching football last week. But I made it to leave the house for a short walk. A suitable walk for almost everybody. And so near, just around the corner.
Ballyannan Woods
Midleton isn't that far away and has a few nice walks to offer. This time I was in Ballyannan Woods and was surprised, how nice it is. Loads of different trees, quiet, nice views to the estuary. But have a look yourself: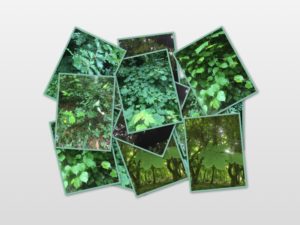 Green as far as you can see and almost flat. Except 2 short steep points, if you walk the big round. It might be a bit difficult, if you have a buggy with you. But you have different options to chose a path in this beautiful area and if you want to avoid these 2 points, turn right after the barrier instead of walking straight into the wood.






At the "beach" children can go on a voyage of discovery. Ballyannan woods is another area where you can spend hours and it won't be boring. The big round is about 3 km. So, if you don't have loads of time or you don't want to drive that far: Ballyannan Woods is always a good alternative.
Directions
From Dunkettle Roundabout follow the N25 until Midleton. Leave the N25, pass the traffic light straight and take the 3rd exit at the next roundabout at the Midleton Park Hotel. Follow this street called Dwyers Road until you have passed the unterpass below the N25 and continue straight ahead. Park you car at the designated parking area and walk the few meters to the gate.
GPS: 51°54′15″ N  8°10′56″ W
For all my readers who are dependent on public transport:
There are 5 different busses to Midleton:
Bus No. 40, 240, 241, 260, 261
When you exit at Green Market junktion you will find yourself exactly at the roundabout at the Midleton Park Hotel. Walking Dwyers Road down to the gate is a bit more than 2 km.
And if you want to join me for a walk or hike, please click here for guided walks in Co. Cork